Amplify OT teaches your students billing, policy, reimbursement structures, and advocacy through dynamic and down-to-earth teaching styles.
See if the Amplify OT Membership works for your program with this one-week free trial.
We're talking 7 days of full access to everything the membership has to offer, including full access to the Mastering OT Policy and Medicare course (all 5 modules plus bonus lessons!) as well as access to the Faculty Dashboard.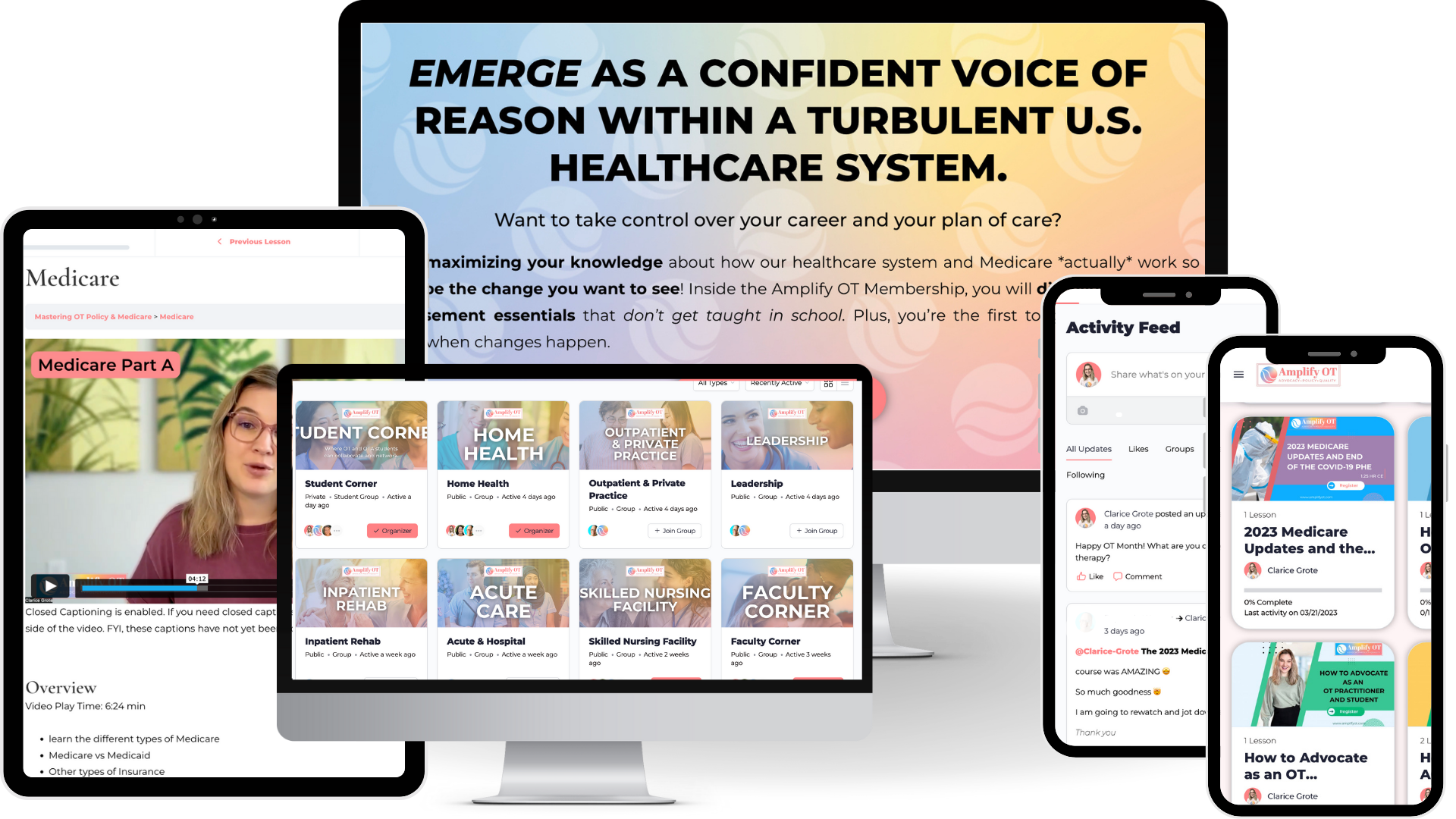 Once you sign up for this trial, you'll get 7 days of:
Here's What Experts Are Saying About the Membership: