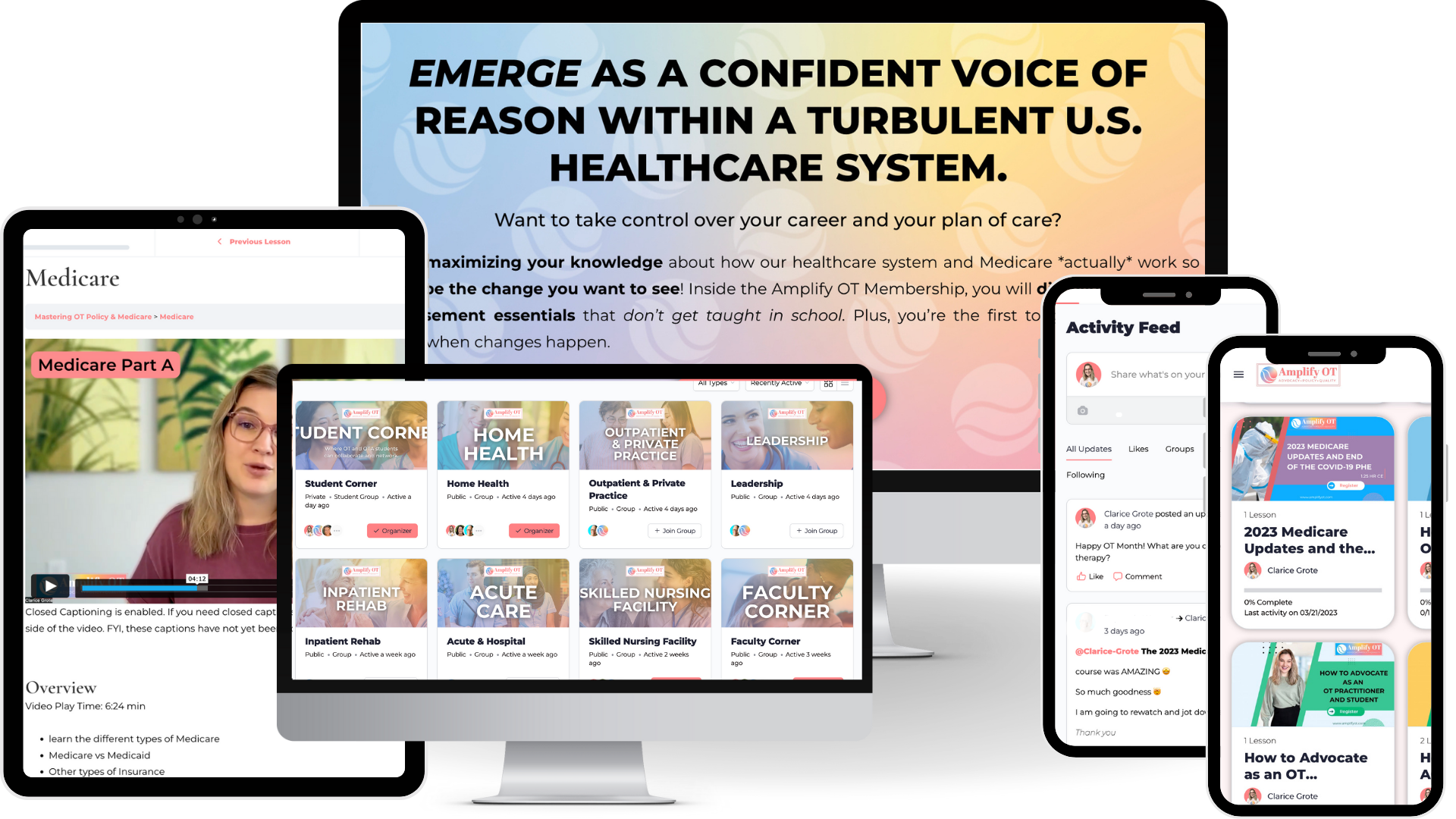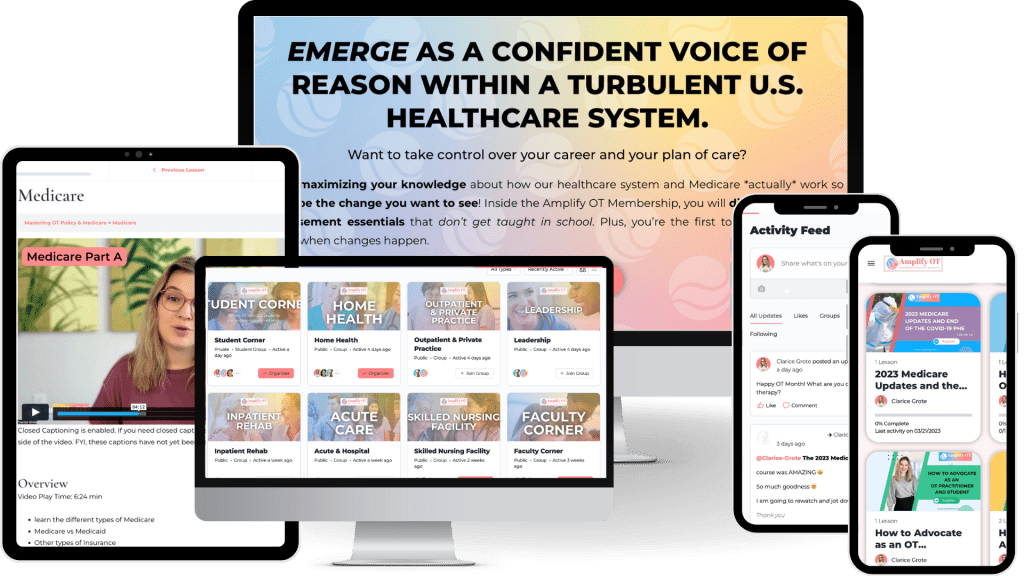 Stay Informed. Be the Change.
For practitioners and students in adult rehab who are ready to bust through the myths and hearsay to finally understand the reimbursement and policy forces that influence clinical work in the United States.
Congrats! You're getting the biggest bang for you buck!
Two months free AND access to the information you need year-round!
Amplify OT Membership - Annual
Carve out a bit of time to learn. And in return you'll -
✔️UNDERSTAND POLICY BASICS
✔️KNOW WHERE TO FIND CORRECT ANSWERS
✔️SUCCESSFULLY ADVOCATE FOR YOURSELF AND PATIENTS
Hear what other OT practitioners had to say about the Amplify OT Membership Course – Mastering OT Policy and Medicare
"I did not feel as though I understood enough about Medicare Advocacy but definitely feel more confident after taking [Mastering OT Policy & Medicare]"
– Jennifer T.
"I really enjoyed the personal experience [Clarice] included with these topics. …My favorite outcome of this course is my comfort ability has increased regarding billing and reimbursement of services. I feel better able to discuss these topics with my patients."
– Ariana K.
"I have been an OT For about 15 years. Recently, I have taken on more of a leadership role in my setting… [Mastering OT Policy and Medicare] helped me understand health insurances and billing on a deeper level."
– Leslie L.
I'm so excited to have you join the Amplify OT community!! 
Now is the best time to get in because you can have a hands on influence as this community develops.