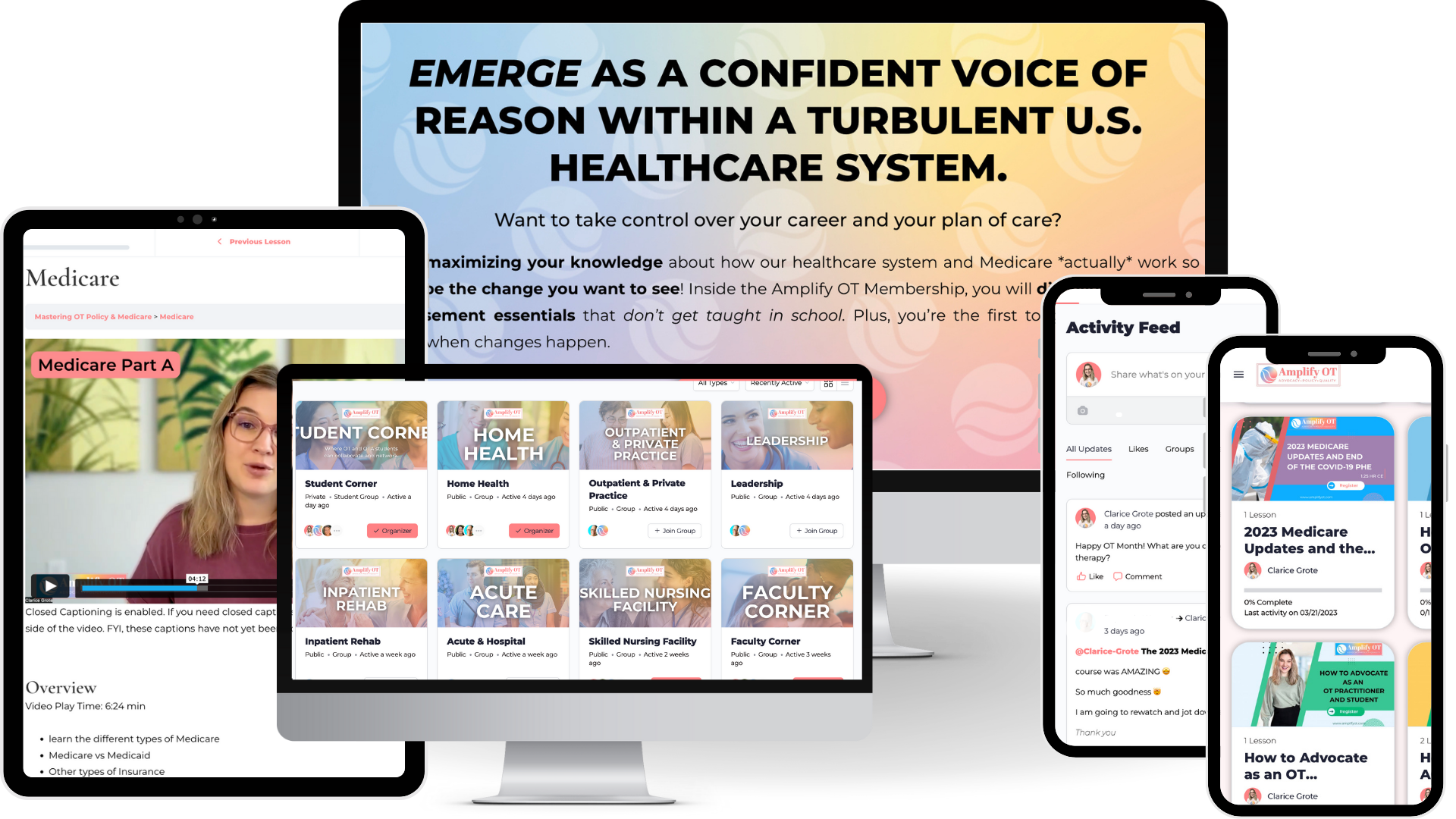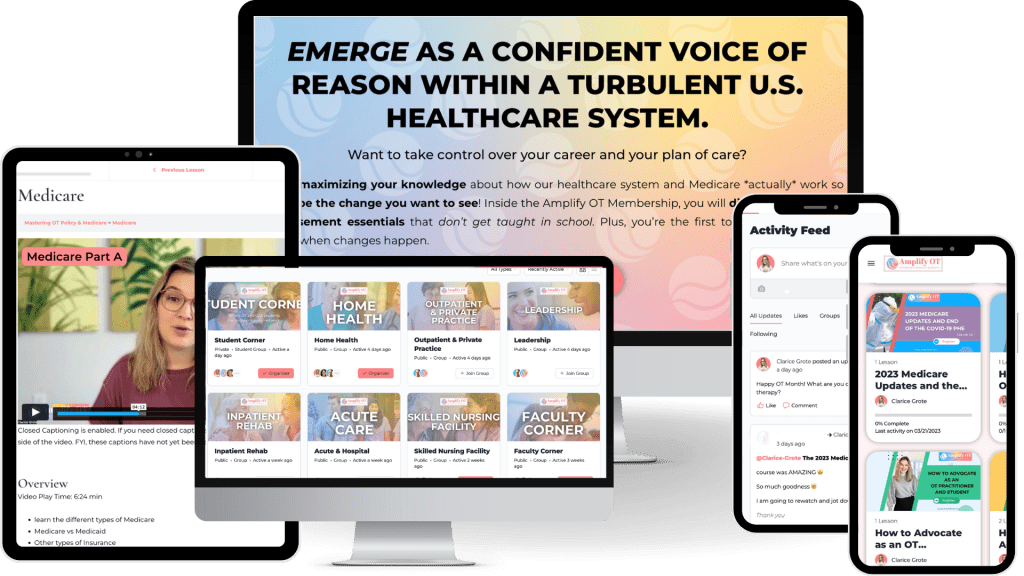 Stay Informed. Be the Change.
For OT practitioners and students in adult rehab who are ready to bust through the myths and hearsay to finally understand the reimbursement and policy forces that influence clinical work in the United States.
Try the Amplify OT Membership for only $1.50!
Through August 15th, 2023 we're offering a $1.50 trial for one week! After one week, you will be automatically enrolled in normal fee as a recurring membership until you cancel.
You can cancel at any time right from your profile, so if it isn't for you, no worries.
But… I am confident that you'll be surprised how much learning this information changes your perspectives on practice and opportunities!
Amplify OT Membership - Student Annual
✔️

Empower yourself
✔️ Gain Confidence
⭐️ UNDERSTAND OUR SYSTEM
⭐️ KNOW WHERE TO FIND CORRECT ANSWERS
⭐️ SUCCESSFULLY ADVOCATE FOR YOURSELF AND PATIENTS
What others say Amplify OT Membership 
"The Amplify OT Membership gave me a RELIABLE platform to ask policy and reimbursement questions rather than getting misinformation through Facebook groups." 
– Taylor K. – New Grad OT in SNF
"I feel more knowledgeable when dealing with insurance." 
– Chris P. – New Grad OTA in SNF
"I really enjoyed the personal experience [Clarice] included with these topics. …My favorite outcome of this course is my comfort ability has increased regarding billing and reimbursement of services. I feel better able to discuss these topics with my patients." 
– Ariana K.
"I have been an OT For about 15 years. Recently, I have taken on more of a leadership role in my setting… [Mastering OT Policy and Medicare] helped me understand health insurances and billing on a deeper level."
– Leslie L. 
I'm so excited to have you join the Amplify OT community!! Your perspective and experience is so valuable and I know you will be a vital part of our community. I can't wait to see what you accomplish and how you use this information to empower your career!
~ Clarice Grote