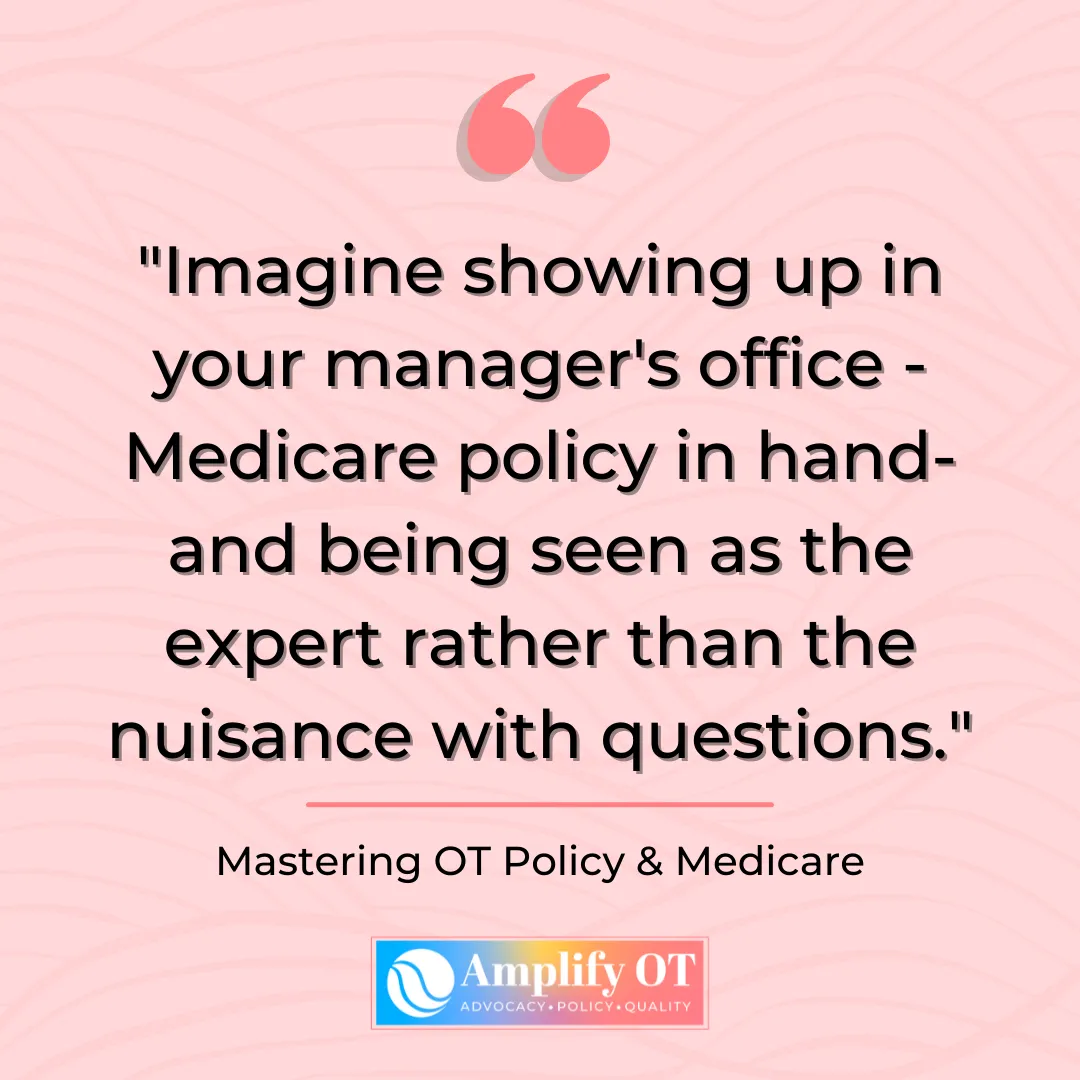 "Policy isn't really my thing.
It feels too big to understand."
No worries, therapy friend. Advocacy is about learning some basics and industry lingo, so you're on a
level-playing field to talk with decision-makers
. It's not expecting you to be the hero who fixes Medicare (but we won't discourage it
).
With the way healthcare is always changing, it's important to know where to look and how to understand changes as they happen.
To make it easier to stay up-to-date, I'm here to point you straight to the info and resources that directly impact your job as an occupational therapy practitioner.
With the Amplify OT Membership, you have access to a community and a Medicare specialist (me) to help you navigate their confusing terrain – so you emerge unscathed and with confidence to bust those Medicare myths!